If you've read the Yaffe Team 'About Us' page, you know that Yaffe Real Estate focuses on the Baltimore area real estate market. That's where we are based and that's what we know really well. That knowledge allows us to serve the real estate needs of clients like you.
What you may not know is why we got started in the real estate business and how that has helped the Yaffe Team build strong relationships with customers who come back to us as they journey through home purchase, sales, rentals and even to manage their properties when careers take them outside the Baltimore real estate market.
Why Linda Yaffe Got Started in Real Estate
The real estate marketplace is competitive. According to the Field Guide to Quick Real Estate Statistics from the National Association of Realtors (NAR), you'll find in the US approximately 2 million active real estate licensees; the NAR counts 1,063,950 members as of June 30, 2014. Whether all are active in real estate or not, that's still a lot of realtors. (To put that into perspective, in 2012 there were 830,000 doctors according to a 2012 Physicians Foundation survey.) When I got started in 1992, there were 743,921 realtors. So, why did I decide to become a realtor?
1. To offer business and financial guidance to home buyers
At the time, I was a lawyer working in downtown Baltimore. My husband Wayne and I (that's us in the picture above) were looking to buy our first townhome and began the search process. Although we had some knowledge about what to look for in a home (Wayne's brother was a home-builder), we were starting completely from scratch.
We met plenty of earnest and helpful realtors. However, we didn't meet many with deep knowledge about financing options, or who could explain how Homeowner Associations (HOA) could help us. We wanted to make the right decision for ourselves and had trouble getting information about trends in the communities we were exploring (remember, this was pre-Internet!). As much as this was an emotional decision, it was also a business transaction and financial investment and I wanted to be as logical about the process as I was in my profession as an attorney.
My friends reacted similarly as they began the process of buying a first home. That's when the idea came to me to become a realtor: I could serve buyers like them who needed financial knowledge, business guidance and professionalism.
2. To provide a consistent level of service with a team-based approach to selling real estate
Once I became a realtor, I joined well known firms - Long and Foster. then ReMax - and enjoyed getting to do exactly what I vowed to do: provide home buyers and sellers with guidance and sound business advice.
However, these large organizations followed a certain business model: realtors operate as independent contractors rather than employees (according to NAR Field Guide to Real Estate Statistics, 82% of realtors are independent contractors; only 6% are employees of the firm). That means that each competes for business against the other: not ideal for clients looking for professional resources to help buy or sell a home.
Furthermore, the independent contractor model meant little incentive for organizations to train and develop expert realtors and no interest in qualifying representatives during the hiring process.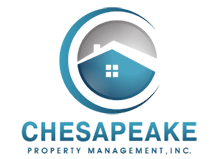 That's when I decided with Wayne to create a new model for real estate: one that would be team based (I played Division 1 sports in college) and about cooperation rather than competition in service of home buyers and sellers. We opened our own company - first as a Century 21 franchise and then as Yaffe Real Estate - and developed standards, accountabilities and a trustworthy environment so we could provide a consistent and high quality level of professional service to clients.
For the same reason, we created Chesapeake Property Management, Inc. in 1997 and now proudly manage 165 properties for clients.
3. To ensure a highly professional and competent level of service that only gets better as clients navigate through different stages of home ownership
Because of the Yaffe Team focus on professionalism and on how best to serve clients with our expertise, we've developed strong relationships. We've also discovered that the relationships aren't limited to one transaction. Rather, they span several as people journey through life, careers and property.
Which means that whoever joins the Yaffe Team must be an exceptional, quality individual, able to fully support the team while being fully committed to doing the right thing by customers. We don't train new hires on customers. Rather, we immerse them fully in the workings of the organization and the intricacies of real estate for two years so they can be successful serving clients and building relationships as realtors.
That's the Yaffe Team difference!
Experience the Yaffe Real Estate Team Difference!
When you interact with any member of the Yaffe Real Estate team - as well as sister company, Chesapeake Property Management - you can expect an experience focused on your needs whether you are buying, selling, renting or looking to become a landlord.
What experiences have you had in your real estate transactions? What would you recommend to first timers? Let me know in the comments.