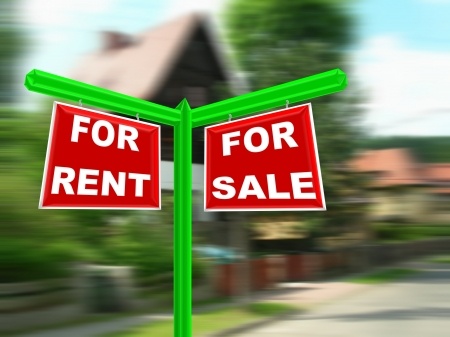 YES! You can rent out your current house and get another mortgage to buy a new house.
Many homeowners call us and ask whether they should rent out or sell their home. (See Should I Sell Or Rent Out My Home? What Is Your Temperament?) They are in a new relationship or a new job and are ready to move on to the next phase of their lives. While we evaluate the pros and cons of these two options, the question usually comes up "Can I rent out my house and get another mortgage to buy a new one? How will this work?"
To Rent Out Your Home And Get a Second Mortgage To Buy a New House...
You usually need to qualify to carry both mortgages.
Just as when you applied for your first mortgage, the lender took into account your income, your debt and your assets available for a down payment when qualifying you for what you could afford. Now your current mortgage will count as a debt and be factored into the formula for your new mortgage.
>> See Lending Expert Tips On Credit Reports & How To Qualify For A Mortgage
>> See How Much Down Payment Do You Need To Buy A Home?
So if your current mortgage is $1500 per month, that is a debt that will be factored into your qualifying formula. Yes, I know that you will be renting out your home and receiving rent to offset this debt, but we are in conservative times right now and lenders have to look at worst case scenario, i.e., what if you don't rent out your home or you have a multi-month vacancy, will you still be able to afford the new mortgage?
Yes, I remember the good old days - pre-2008, when your current mortgage was not considered a debt as long as you showed a lease on the property. The lender didn't even verify the lease - those were loose and crazy days. But now everyone is more conservative - lenders, appraisers, etc. - and you should be too. This conservative view of your current mortgage is good for you as it prevents you from overextending yourself and getting into debt trouble.
>> See Creditworthiness: Can I Even Get Approved For A Mortgage Anymore?
Exceptions To Your Current Mortgage Not Counting As Debt
There are two exceptions.
First, if you have rented out your home for 12 months and can show 12 months of rental income on your tax return, your lender will not count your current mortgage debt toward your new mortgage.
And, second, you can have an appraisal done on your property and if you have sufficient equity (usually at least 25% equity) and a newly executed lease, the lender will count 75% of the rental income to help offset the mortgage payment.
Ask your lender about both of these exceptions as they could vary from lender to lender and loan program to loan program.
>> See Buying A Home In The Baltimore Area? Go Local!
So, yes, you can rent out your current home and get another mortgage.
Most of our homeowners who ask us this question are able to buy a new home and rent out the old one. The new relationship or new job adds income that allows the homeowner to carry both mortgages and by hiring Chesapeake Property Management, the vacancy time and risks are greatly reduced.
>> See How A Good Property Management Company Can Save You Money
So, yes, it does all work out. But ask your lender these detailed questions before you move forward with the purchase.
Once You Qualify to Carry Two Mortgages, Rental Income Will Be Welcome!
Then when we do rent out your house, the cash flow and rental income is a welcome addition to your formula. since you have based your new purchase on conservative numbers, the rental income is bonus.
As good as Chesapeake Property Management is at reducing risk while managing your property, we can't take your risk down to zero and there will be occasional vacancy and repairs on your rental home. By taking the conservative approach, instead of the "rose colored" glasses approach, when the unexpected comes up on your rental property (a vacancy, a repair, etc.), you will be able to handle it with ease. A much better situation for all parties involved.
I hope this helps. For more detailed answers about your specific loan situation, we suggest you speak with Jen Orner at PrimeLending.