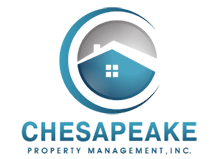 property management companies so they can compare and contrast services. So they ask us lots of questions - good questions about how our services are different. In addition, we speak to many landlords that are in current property management agreements with other property management companies and they want to make a change. Something is not quite right and they want a better experience.
Based on all of these conversations, here are the differences, in our opinion, between Chesapeake Property Management, Inc. and other property management companies:
Relationships
Property management is not just about managing the property (other companies refer to each property as a "door"), it is about the relationship, the situation. Each homeowner is in a different situation. Some are moving up, some are moving down. Some are moving out of state, some are getting deployed, some are emotionally attached to the home, and some are not. By understanding the entire situation, we can do a better job providing the landlords with the services that they need. We want to give our clients "peace of mind" to move on to the next phase of their life and we will take lots of time up front to explain our systems and our knowledge so that they can feel good about working with us. We care about our clients, not just their properties, and want to make sure that being a landlord and working with us is the best option for them.
Monthly fees
We charge one monthly fee and that is it. We do not mark up invoices or charge fees for different services. That is way too complicated and unpredictable. Our monthly fee may be higher than other companies, but you can budget around it and know what you are paying every month.
Licensed contractors
We do not own a maintenance company, there are too many potential conflicts with that. What is to stop a company from "finding" repairs, having their maintenance company do the work and then marking up the invoices? I am just not comfortable with that. We only hire licensed and insured outside contractors for the work. We check all licenses and insurance and vet all contractors. We hear too many horror stories about property managers with in house maintenance departments. These repair people are often unlicensed, invoices are marked up and the property management company does not provide copies of invoices. That is just not safe, not good business and does not protect our properties or our landlords.
Evictions
We are NOT experts on evictions - thank goodness. In over 16 years of business, we have filed for eviction less than 5 times. Why? Because our systems up front - prior to ratifying the lease - are excellent. Here is the deal: I was a corporate attorney in my prior career. I know that the landlord/tenant law in Maryland favors the tenant. Therefore, the best way to protect my landlords is to be very careful prior to getting into the landlord/tenant relationship. Detailed applications and systems allow us to protect our landlords and our properties. In addition, most of our competition makes additional money on evictions by charging extra fees - isn't that crazy? So they like evictions because they are money makers. No thank you. We are not interested in making our money that way.
Transparency
Every landlord will have a portal where they can check their account at any time. All invoices are input into the portal. You will see the exact invoice from the contractor with the MHIC number and the details. No mark ups, no surprises. Other companies are not transparent and many landlords do not know what they are paying for or who they are paying. Crazy and scary from a safety and liability perspective.
Communication
We communicate with our landlords constantly via phone, email and in person. Our team wants you to know what is going on with your property and your money. We are completely transparent and hold ourselves to a high standard. We treat your home as if it were our own. We understand your concerns and know that communication is helpful to put your mind at ease.
Locally owned and operated
We are not part of a big conglomerate. We are locally owned and operated and are very hands on. We have very little turn over in our staff. We treat our team well so that they will take care of our clients. Our team is knowledgeable, experienced and here to serve you. We don't want you to speak with a new person every time you call. Nope, we are proud of our team and know that they are the best out there.
Give us a call, get to know us so that we can go to work for you.