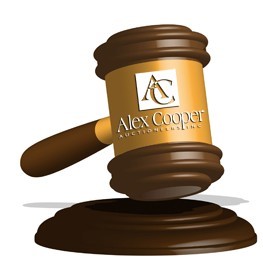 Do you have a real estate property that has been listed for a while and is not selling? You have looked into all of your options including finding things to do if your house isn't selling. So maybe it is time to consider a real estate auction.
To help explain real estate auctions, we've asked expert auctioneer, Paul R. Cooper, to answer a few questions. He is Vice President of Alex Cooper Auctioneers, a 90 year-old Baltimore, Maryland based auction house, with offices in Towson, Maryland, and Washington, D.C. The company specializes in the sale of residential, commercial and industrial real estate as well as antiques, household furnishings, vehicles, office equipment and industrial machinery.
Auctioneer Paul R. Cooper Discusses Real Estate Auctions
Linda: Paul, tell me about yourself and your background.
Paul: I'm an auctioneer with Alex Cooper. My grandfather started the business in 1924 in Baltimore. I'm the 3rd generation involved in the business; I've been born and raised in the auction business.
I graduated from Georgetown University with a BSBA degree in accounting; I am licensed as a realtor and certified general appraiser in Maryland and as an auctioneer in Maryland, Washington, DC and the surrounding states.
In my role as vice president, I manage the real estate division, handling sale transactions initiated by individual owners as well as attorneys representing financial institutions.
Linda: Could you explain how auctions work?
Paul: Auctions are interesting in that the sale of property takes place over a set short period of time during which qualified buyers and motivated sellers come together in a competitive and spirited atmosphere to complete the transaction.
We feature on our website many different auction types available to bid on. Four common types include the Substitute Trustee's Sale, the Estate Sale, the Public Auction Sale and the Lender Auction. The type of auction of greatest interest in general real estate is the Public Auction Sale.
Linda: How do auctions fit in with real estate transactions?
Paul: You may be surprised to learn that real estate auctions have taken place for hundreds of years! What is relatively new is to partner with licensed realtors and work as a team to sell a property. The realtor continues with the traditional listing for the property while the auctioneer markets it through their channels.
The benefit for a seller is that we are reaching different potential buyers. Furthermore, we are reaching buyers who aren't represented by other realtors.
Auctioneers deal directly with buyers who have entered into the auction process on their own accord. They are motivated to be there; they must demonstrate that they have the means to complete a transaction by making a 5 to 10% deposit; they know ahead of time how much they want to spend and this often guarantees that the buyer will make it to the settlement table.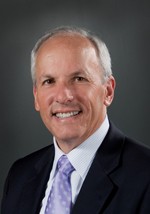 During the auction process, a date and time are set for the actual auction, creating a sense of urgency. Interested buyers get 30 to 45 days lead time until the auction occurs. Most times, we sell the property well before the auction date. Why? Because buyers are anxious to buy now rather than wait for the actual auction and lose the opportunity to complete the sale. It's in the best interest of the prospective buyer to make an offer. If it's reasonable, the seller accepts and we have a deal.
Linda: Who is an ideal public auction real estate client?
Paul: Generally, the ideal seller is one whose property is not selling. Perhaps it needs a lot of work (i.e., a fixer upper) and may not qualify for regular financing.
Or someone is in a hurry to sell a property. An auction can shorten the sales process for a house to 30 to 45 days instead of three to six months.
Any property that would appeal to an investor does well at auction. That may include properties that don't meet specifications (e.g., inspection or conventional financing) and won't do well with a conventional real estate approach.
A real estate auction allows those sellers to get a higher price for the property because motivated buyers can compete over a short period of time. Auctions work to the seller's advantage: speed, no money left of the table and the buyer pays commissions and all closing costs. The buyer has the opportunity to do an inspection before making the offer and is fully aware of what is being bought.
Linda: How do home sellers find out about auctions?
Paul: Primarily through word of mouth and after having no success selling a property. Also, through knowledgeable real estate agents who offer it as an option.
Linda: Paul, how would you recommend that someone find out more about selling a property at auction?
Paul: I recommend calling a knowledgeable real estate agent or contacting us directly. In the real estate auction business, there's no "one size fits all." It's best to discuss the property and the situation so we can come up with a solution. Remember that the auctioneer represents the seller in the transaction.
When I speak with an interested seller, I'll answer questions about setting minimum sales prices and reserve prices, whether there's any repair work to do, what the strategy is for pricing and marketing the property.
Anyone serious about selling a property through public auction will need to be prepared to move by a certain date. Things move very fast and you need to be ready.
Linda: What is the best way to reach you for more information?
Paul: Alex Cooper Auctioneers are located at 908 York Road in Towson, MD. The main office phone number is 410-828-4838. You can contact me via phone directly at 443-470-1437 and via email at [email protected].
Linda: Thank you, Paul.
Is your property not selling and it's been on the market for a while? Maybe it's time to consider an auction. Give us a call. We are here to help.