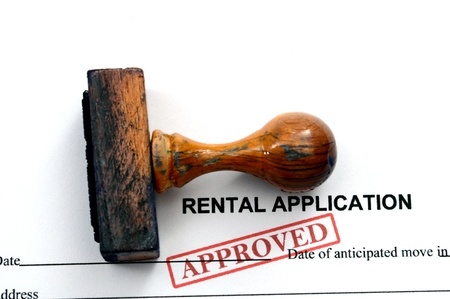 Recently, a former landlord/client of ours decided to go his own way in terms of managing his rental property. He had been with Chesapeake Property Management for a few years, but decided he wanted to "save the commission and property management fees" and thus, attempt to find a tenant and manage his properties on his own. With his experience, he was sure that he could handle it on his own.
This former client was indeed able to find a tenant for himself, and he was confident she would be a good bet. She had found the home on Craigslist, drove a nice car and dressed beautifully. She told him that she had a steady job, good income and could move in right away - jackpot!
However, appearances can be deceiving. This tenant paid her first month's rent, and then didn't pay again. Eventually, the tenant was evicted, however the eviction process is a lengthy one that left this landlord out of rent for five months. The landlord later admitted he should have just come to us to handle tenant qualification on his behalf.
So, how would we have handled things differently?
What I have found in over 16 years of business is that finding applicants is not difficult. Finding "qualified" applicants is a lot more time consuming and complex. We also know that in the state of Maryland, once you are in a lease, the Landlord/Tenant laws favor the Tenant. Therefore, the best way for us to protect our Landlords, is to be careful prior to getting into the Landlord/Tenant relationship.
We have all applicants over the age of 18 complete an application that is quite detailed. We then pull a tri-merged credit report, run a background check, check references and verify all of the information by calling the applicant personally. Yes, we speak with every applicant and yes, it is very time consuming, but it is so worth it. In over 16 years of business and thousands of managed properties, we have filed for eviction less than 5 times! Yes, you read that correctly, less than 5 times! How do we do that? Because we take the time up front to verify the information and educate the tenants on their responsibilities should they go into a lease with our Landlords.
We know that our competition farms out the tenant approval process to off-site 3rd party companies and we understand why - because it is so time consuming. But we will not do it. At Chesapeake Property Management, we are locally owned and operated and very hands on. Qualifying and educating the tenants is the most important piece of the puzzle prior to getting into the relationship and is what has kept our eviction and problem rate so low. By taking the time up front, we are able to keep our homes occupied with paying and knowledgeable tenants, thus resulting in a low vacancy rate and our landlords continue to receive consistent cash flow.
Thinking about going it alone? Contact us first. Let's see how we can help.