WONDERING HOW MONEY & MORTGAGES AFFECT BUYING A HOME?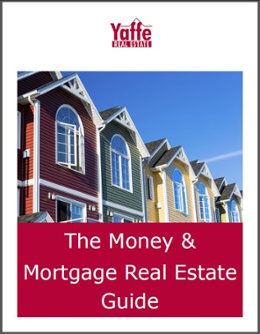 Yaffe Real Estate has guidance to offer you!
Download The Money & Mortgage Real Estate Guide
Buying a home can be scary and confusing with all of the information available. Yaffe Real Estate's Money & Mortgage Real Estate Guide addresses the most confusing of those topics so you can make sense of the home buying process.
This 20 page guide explores:
What lending terms you need to know
Expert lender tips on credit reports and how to qualify for a mortgage
How to select a home mortgage lender
How a buyer's agent helps you buy a home
And more!
Get your copy today by filling out the form ==>>
COMPLETE THIS FORM FOR THE HOME BUYER GUIDE!