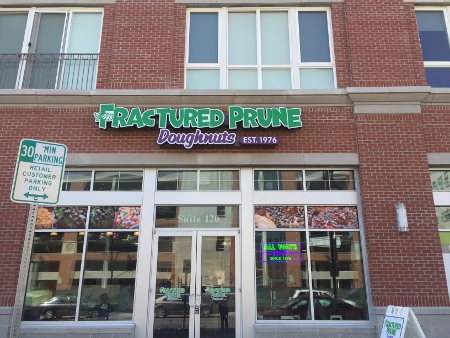 Things are happening in Owings Mills, Maryland!
The sun is shining, the birds are chirping and there is lots of activity in Owings Mills this Spring. After some tough years (yes, the Owings Mills mall was the mall highlighted in the New York Times article about dead malls), we are excited to see big construction projects finally moving forward and gaining some traction.
New Owings Mills Neighbors: The Fractured Prune!
The really, really, really big news this week is that the... Fractured Prune opened at Metro Centre in Owings Mills!
The Ocean City Maryland donut shop has indeed opened, and, as you can tell by all of the positive press, this is really big news for Owings Mills.
You out-of-towners may wonder, what's the big deal? Well, ask a Baltimorean and they will tell you that these are the best donuts ever. And we do tend to support our locals, so, when given a choice between a local success story and a national franchise, we go with locals every time.
For all of us who spent summers in Ocean City, Maryland, Fractured Prune is legendary. And now that it is in Owings Mills at Metro Centre, you can grab a few dozen on your way to and from work. I stopped by today and boy were they yummy!
Metro Centre: Taking Shape in Owings Mills!
With the addition of Fractured Prune, Owings Mills Metro Centre is really taking shape and creating a new Main Street and vibe for Owings Mills.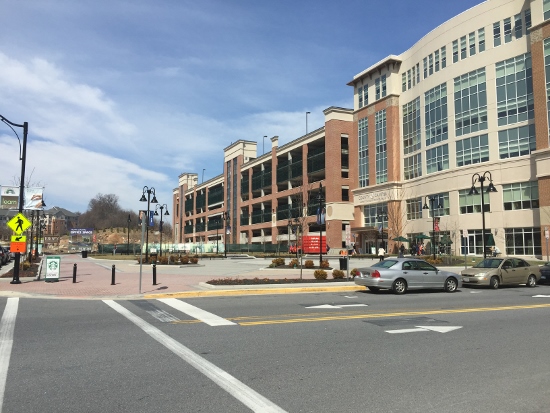 With a Baltimore County Library branch, a community college branch, apartments, a Metro stop and restaurants, Metro Centre is becoming Owings Mills' new downtown.
Remember, one of the things that is so great about Owings Mills is that you can live in the suburbs and easily get to the city. The subway goes in to the basement of Johns Hopkins Hospital. So if you have been matched at Johns Hopkins Hospital or the University of Maryland Hospital and just want to enjoy the suburban lifestyle, then Owings Mills is the perfect place.
>> See Moving To Baltimore Because of Match Day?
>> See 11 Reasons For Buying A Home In Owings Mills, Maryland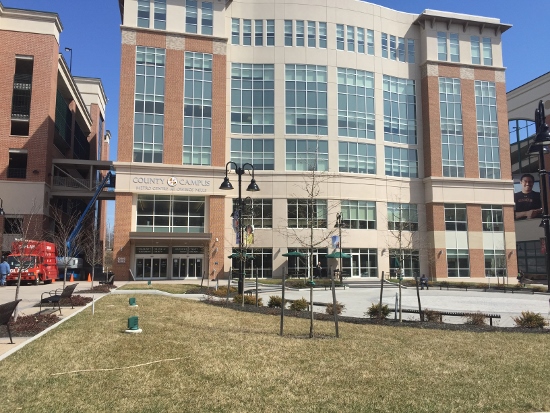 Looking Forward to Wegman's in the Owings Mills Neighborhood!
Wegman's is coming to Owings Mills… finally!
Now that the snow has melted, the construction crews at Foundry Row are really moving. Here's the site.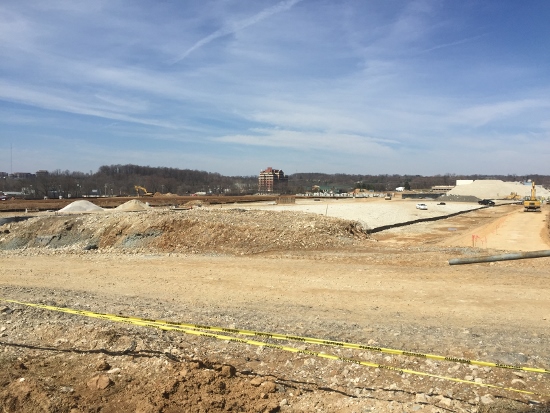 I had a Japanese exchange student visiting last week and her number one trip was to Wegman's! Who knew that Wegman's would be more popular than the Baltimore harbor, the White House and Annapolis!
So with Wegman's taking shape and coming to Owings Mills, now is the time to move to the Owings Mills area and enjoy the excitement.
Yaffe Real Estate and Owings Mills
Yaffe Real Estate opened in Owings Mills New Town almost 18 years ago and we have never looked back. When other national brands closed (Long & Foster, Remax, Coldwell Banker), we stayed.
>> See 3 Reasons Why Yaffe Real Estate Got Started In The Baltimore Market
We first opened as a Century 21 office and then went independent as Yaffe Real Estate in 2007. We believed in Owings Mills when we opened in 1997, we believed in Owings Mills during the downturn from 2008-2012, and we believe in it now. Actually, we think Owings Mills is on the upswing and we would love to help everyone get acclimated and learn to love our home town.
Do you know anyone moving to Baltimore? Do you know anyone who may be interest in Owings Mills or the surrounding areas? Please pass our name on. The more excitement we spread about Owings Mills, the more we all benefit. As always, we are not high pressure, I promise. That is not our style. We genuinely care about the people and the communities that we serve and feel lucky every day to work with so many great customers.
>> See Not Sure Who To Trust In The Real Estate Business?
Do you know anyone we can help today? Please drop me a line anytime.