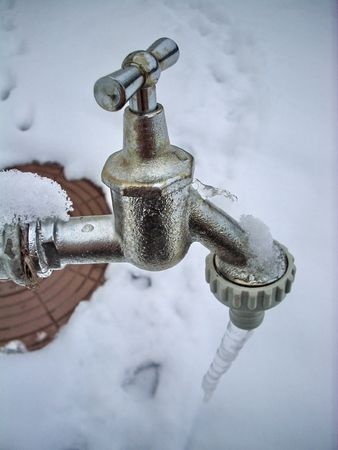 Happy New Year! Every Tuesday, we have a team meeting here at Yaffe real estate and Chesapeake Property Management, Inc. and share ideas/issue/topics for the week related to the Baltimore real estate market.
Here are the hot topics for this week:
1. FROZEN PIPES!
The #1 topic for our Landlords and Homeowners is frozen pipes - how to prevent them, what to do if you have one and what to do if it bursts. Here is some helpful info from the Red Cross.
2. Qualifying for a mortgage in 2014 just got tougher!
New guidelines have come out for 2014 and we are trying to understand them. If you are looking to buy a home in 2014, please contact us asap and/or contact your lender asap so that you can get updated on the changes.
3. Inventory is Low!
Sellers, if you are thinking about selling your home in 2014 - let's get started. Inventory is low, rates are low and now may be the right time to put your home on the market and take advantage of the low supply. To find out your home's value in today's market, go to www.BaltimoreHomeValues.com. However, to really get started, let's talk directly. We are not scary! And we will not pressure you! We just want to help you sort through all of the info so that you make the best decisions for you.
4. Short sales
Yes, we do expect the Mortgage Forgiveness Act to be extended. However, these short sales are not "short" at all. They could take a long time. So please, don't wait any longer. If you are thinking about doing a short sale in 2014, contact us asap. Go to www.AvoidMarylandForeclosure.com for more information.
5. Rentals are on the rise
Many homeowners are choosing to become landlords but need help with the process. We are here to help. Renting out your home does not need to be scary, you just need the right team in place. Contact me directly or go to www.ChesapeakePropertyManagement.com for more information. 16 years of property management experience, thousands of managed properties, many happy customers.
6. Buyers
Start shopping now and getting educated on the market. Go to www.BaltimoreHomeInfo.com to receive daily email updates or contact me directly and I will set up a search for you. Yes, we have some kinks in our system. So if you have not been receiving daily updates, please tell me so I can look into it and correct the problem. Thanks for your help.