Hanover Area Information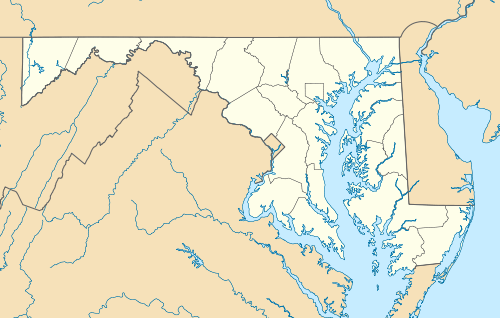 Are you looking to move to Hanover, Maryland and the Arundel Mills area? Here's how to get started.
What makes this location so attractive is its newer housing inventory, its convenience to DC, Baltimore and Annapolis via highways and public transportation and its restaurants, shops and energy. (Here's a link to the MARC train.)
It's also conveniently located to BWI Airport.
BWI Information
Baltimore/Washington International Thurgood Marshall Airport (BWI) is an international commercial airport serving the Baltimore-Washington Metropolitan Area in the United States. It is commonly called BWI, BWI Airport or BWI-Marshall. The airport is located in Linthicum, Maryland, a census-designated place in northern unincorporated Anne Arundel County, about 10 miles south of Baltimore and 30 miles northeast of Washington, D.C.
It is named after Thurgood Marshall, a Baltimore native and the first African American to serve on the Supreme Court of the United States. A record 21.04 million passengers passed through BWI in 2007, a 1.7% increase over 2006, making it the United States' 24th busiest airport. In 2006, traffic grew by 4.8%, to 20.7 million people.
For much of the 1990s, BWI was a major hub for US Airways, but that airline's financial difficulties in the wake of the dot-com bust and the September 11 attacks forced it to significantly reduce its presence at the airport. The airport has been a major haven for low-cost flights in the Baltimore/Washington Metropolitan Area since the arrival of Southwest Airlines in September 1993, and in the early 2000s Southwest significantly increased its operations there. Southwest is now BWI's largest carrier, accounting for about 52.5% of passengers in 2007. The other major airlines with a significant presence at the airport are AirTran (11.82%), Delta Air Lines (6.56%), United Airlines (6.44%), and US Airways (6.40%).
To accommodate Southwest's extensive presence at the airport, in 2005 Concourses A and B were expanded, renovated, and integrated with one another to house all of that airline's operations there. This new facility opened on May 22, 2005. On October 1 of that year, the airport was renamed again, to Baltimore/Washington International Thurgood Marshall Airport, to honor the former US Supreme Court justice, who grew up in Baltimore.
The airport has been a backdrop in numerous films, including The Silence of the Lambs, Goldfinger, Broadcast News, and Twelve Monkeys.
In late 2008, Health Magazine named BWI the nation's second healthiest airport.
Most homes around the Arundel Mills mall were built in the past few years so these homes have the floor plans and lay outs that appeal to today's home buyers and renters.
Search Hanover Homes for sale