Towson Area Information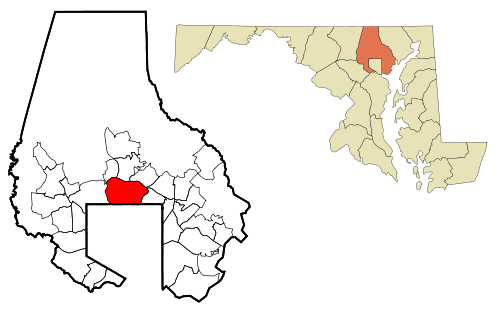 Are you looking to move to Towson and Timonium?
Towson is located in Baltimore County, Maryland. The population was 51,793 at the 2000 census. It is the county seat of Baltimore County and the second-most populated unincorporated county seat in the United States (after Ellicott City, Maryland).
The community is located immediately north of Baltimore City, inside the Beltway (I-695), east of I-83 and along York Road. Its census boundaries include Pikesville to the west, Lutherville-Timonium and Hampton to the north, Parkville to the east, and Baltimore to the south.
To search through Towson Real Estate by Price, simply click on Search Towson, Maryland.
Lying north of the city of Baltimore, and at the southern edge of the Piedmont gives Towson an "in-between" climate, lying between the Humid subtropical climate zone to the south and the Humid continental climate zone to the north. Summers are hot and humid, with daytime highs reaching into the 90s in July and August. Spring and fall bring pleasant temperatures in the 60s and 70s with moderate rainfall. Winters are mild by American standards but can still include occasional snowfall and freezing rain, with typical highs just above 40 degrees and lows in the mid 20s. Annual rainfall totals 45 inches (114 cm).
Towson Town Center is Baltimore County's largest indoor mall, with four stories of shops and a parking garage, which is also linked to some other shops across the street, including a Barnes and Noble, which structurally is beneath Joppa Road near the Towson Circle. Also nearby is Allegheny Avenue, the main street of downtown Towson, which offers a variety of local eateries.
Towson University is a public school in southern Towson. Towson University's student population is close to 20,000, making it the second largest institution in the University System of Maryland. TU is home to the largest Business School in the state of Maryland, with 2,500 students. It was founded in 1866 as the Maryland State Normal School for the training of teachers. North of downtown is a small private liberal arts school, Goucher College, which was founded in 1885 as The Woman's College of Baltimore.
Major neighborhoods in Towson include: Anneslie, Idlewylde, Greenbriar, Southland Hills, Rodgers Forge, Stoneleigh, Wiltondale, Hampton, Hunt Crest Estates, East Towson, and West Towson. Ruxton, which lies to the west, is sometimes considered a part of Towson. Eudowood is a Towson neighborhood named after Eudocia, the wife of Dr. John T. Stansbury - on whose former estate it is situated.
Learn about some other Towson neighborhoods:
Search Towson Homes for sale
---
Perry Hall Area Information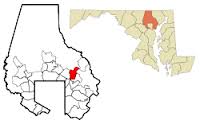 Perry Hall is a suburb of Baltimore, Maryland, located about ten miles northeast of the city. Perry Hall is bordered by the Great Gunpowder Falls on the north, Pulaski Highway on the east, White Marsh Run on the south, and the Baltimore Gas & Electric power lines at Putty Hill on the west.
Perry Hall is an unincorporated community in northeastern Baltimore County. That means that while there is a strong sense of local pride, Perry Hall does not have a local government. Perry Hall receives services such as education, recreation and parks, and police protection from Baltimore County.
The community traces its roots to 1775, when Baltimore merchant Harry Dorsey Gough purchased a 1,000-acre estate near the Great Gunpowder River. He named this property "Perry Hall," after a family estate near Birmingham, England, and completed construction of what is now called the Perry Hall Mansion. Following Gough's conversion to Methodism, the Perry Hall Mansion became a refuge for leaders such as Francis Asbury, who later became the first Methodist bishop. After the Civil War, the Perry Hall estate was subdivided among immigrant families, many of whom were German, and the village was commonly called "Germantown." In the Twentieth Century, dairies and nurseries gave way to housing developments and shopping centers. Today, Perry Hall is quintessentially suburban, with good schools, many churches, and one of the largest recreation programs in Baltimore County.
Perry Hall is truly "Baltimore County's crossroads." The community's growth coincided with the development of the Baltimore and Jerusalem Turnpike. In the Twentieth Century, Interstate-95 and the Baltimore Beltway helped link Perry Hall to communities up and down the Eastern Seaboard. Today, one of Perry Hall's greatest assets is its accessibility.
As of the 2000 U.S. Census, there were 28,705 people in Perry Hall, or 11,328 households. About one-third of all households had children under the age of 18. Much of Perry Hall's growth is occurring in the northeastern quadrant of the community, in a development zone called Honeygo. Perry Hall is proud of its heritage and confident of its future.
Search Perry Hall Homes for sale
---
Rodgers Forge Area Information
Rodgers Forge is a neighborhood located in the Towson area of Baltimore County, Maryland, just north of the Baltimore City/County line. It is mostly a residential area, with row houses, apartments, single family dwellings, and a new complex of luxury garaged townhomes. The area also has a small amount of commercial development. It is located just south of Towson University.
Rodgers Forge takes its name from the blacksmith shop of George Rodgers, built in 1800, that was once located on the southwest corner of York Road and Stevenson Lane. In 1934, developer James Keelty's company began developing the Rodgers Forge area, and over the next 22 years constructed 1,777 red brick rowhouses in the neighborhood. Today, about 7,000 people live in Rodgers Forge.
In 2004, Rodgers Forge gained international attention as the home of Olympic swimming champion Michael Phelps.
Search Hunt Valley Homes for sale
---
Lutherville-Timonium Area Information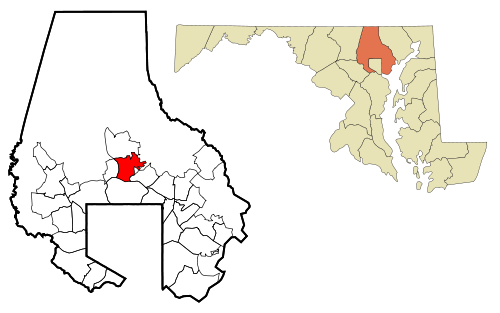 Lutherville/Timonium is a great suburb of Towson, MD and Baltimore, MD. Convenient to I83, 695, great schools, shopping, parks and restaurants, many people love to live here. Some neighborhoods include Mays Chapel, Wellington Valley, Seminary Overlook, and the Fields At Seminary. With a variety of housing styles, condominiums, town homes and detached homes, both affordable and high end, there really is something for everyone.
Popular shopping includes the Roundwood Shopping Center (Grauls's, Kooper's North), Yorkridge Shopping Center (Giant, Nally Fresh, Panera, Pasta Mista), and the shops along York Road (Chipotle, Bertucci's, Starbucks). Everything you could want is within a 10 minute drive, so enjoy Lutherville/Timonium.
Search Lutherville Homes for sale
---