Odenton Area Information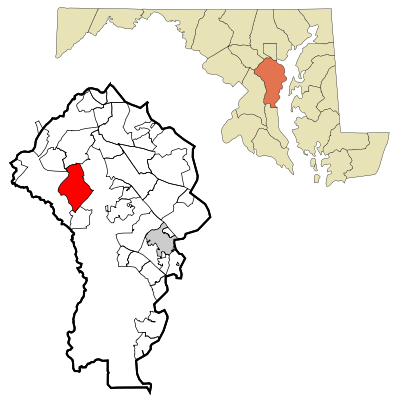 If you're looking to live in the Odenton or Fort Meade areas in Maryland, this is the right place to start.
Anne Arundel County and Ft. Meade are amazing areas. Chesapeake Property Management and Yaffe Real Estate have first-hand knowledge of Anne Arundel County. We have an office in Odenton and strong family ties to the area.
Odenton is located in Anne Arundel County, Maryland, United States. The town is named after former Governor of Maryland, Oden Bowie. Gambrills borders it to the east, Severn to the north, Fort Meade to the west, and Crofton to the south. The zip code is 21113.
The town of Odenton was formed in 1868 with the construction of the Baltimore Potomac (B&P) Railroad connecting Baltimore and Washington, D.C. In recent years, the Odenton area has become the fastest-growing area in the county. This is due to its proximity with Fort George G. Meade, the NSA headquarters, and Baltimore and Washington, D.C. Every May, the Odenton Volunteer Fire Department holds a carnival culminating with the annual Memorial Day Parade. This carnival is a tradition that dates back over 75 years! 
Learn even more about click on Search Odenton/Fort Meade.
Explore the following neighborhoods around Odenton/Fort Meade:
---
Crofton Area Information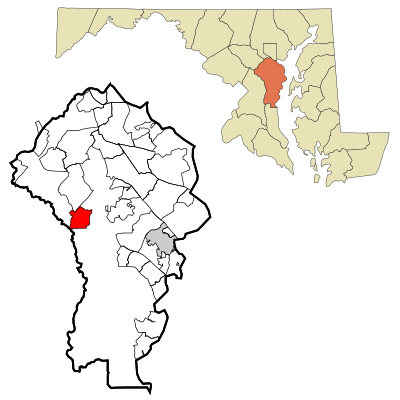 Crofton is a census-designated place and planned community in Anne Arundel County, Maryland, United States. Established in 1964, Crofton held its 40th birthday celebration in 2004.
In July 2007 Crofton was named by Money (magazine) as one of "100 Best Places to Live" in the United States. Crofton placed 72nd out of 100 cities on the list. It was selected for its relative anonymity while still boasting many major amenities, excellent schools, and sought after location.
Community life frequently revolves around Crofton Parkway, actually a scenic loop 3.5 miles long, tangentially touching the larger "triangle" made up of three nearby roads, which encloses the original Crofton community. Crofton Parkway is the scene of yearly parades, two of its three elementary schools, the Town Hall, Village Green, community events, Crofton Country Club, and walkers, joggers and bikers around the loop. The Crofton area now extends North from the triangle, including Crofton Park. Crofton also has a community pool, the Crofton Swim and Tennis Club but is restricted to those inhabitants of the triangle.
Originally an exclusive gated community, Crofton's gates were opened and they now only serve as a welcome symbol for this community just off of crowded Route 3. It offers a small town feel, while being convenient to major roads leading directly to the cities of Baltimore, Washington, D.C. and Annapolis. It has developed into an extremely desirable community for young families, having a diversity of housing, from a large mix of well-kept townhomes to suburban single family homes and good schools. As of the 2000 census, the total population of those in the Crofton ZIP code was 20,091.
---
Fort Meade Area Information
Fort Meade is located in Anne Arundel County, adjacent to Odenton, Maryland. The area covers 6.6 square miles and is home to the National Security Agency, located on the U.S. Army base Fort George G. Meade.
Fort George G. Meade is an active U.S. Army installation. The fort was established in 1917 and is named for General George Meade, a Union Army general in the American Civil War.
Fort Meade was a basic training post and prisoner of war camp during World War II. In the 1950s, it became the National Security Agency's (NSA) headquarters. The post was scheduled to close in the 1990s but remained open to support the NSA and still does today. Due to its location near Washington, D.C., government personnel and military tenants continue to use the area.
Due to its location near Washington, D.C., it is increasingly being used by government and military tenants like the Defense Information School, the headquarters of the Defense Courier Service, the United States Army Field Band, and an United States Environmental Protection Agency facility.
As part of the U.S. Defense Department's 2005 Base Realignment and Closure process, several additional activities are scheduled to move to Fort Meade around 2010, including the Defense Information Systems Agency (DISA), Adjudication and Office of Hearing and Appeals Offices, and several DoD media activities. Several parcels of land have been made available for commercial lease. In October 2007 the Army estimated that Fort Meade will gain about 5,700 jobs directly, and the area will see an increase of thousands more jobs for related businesses.
---