Owings Mills Area Information
If you're moving to Owings Mills or Pikesville, Maryland, you'll find the following information helpful.
Owings Mills is an unincorporated community and a census-designated place in Baltimore County, Maryland. It is a suburb of Baltimore. The population was 20,193 at the 2000 census. Owings Mills is home to the northern terminus for the Baltimore Metro Subway and to Owings Mills Mall. It is also home to the Baltimore Ravens' headquarters facility. In 2008, CNNMoney.com named Owings Mills number 49 of the "100 Best Places to Live and Launch."
The following areas of Owings Mills have distinct identities:
Owings Mills is served by the Baltimore County Public Schools system. Schools include New Town Elementary, Owings Mills Elementary, Timber Grove Elementary, Deer Park Middle Magnet, Owings Mills High, and New Town High. There are also several private schools in the area, including McDonogh School, a K-12 school and Garrison Forest School, also a K-12 school. McDonogh School is co-ed while Garrison Forest is All-Girls.
Owings Mills is home to a satellite branch of the Community College of Baltimore County (CCBC). Stevenson University (until recently called Villa Julie College), recently opened its Owings Mills campus in 2004, an addition to its original Stevenson campus nearby.
And check out these recent articles about Owings Mills:
Ownings Mills New Town Area Information
Owings Mills New Town is a planned community within Owings Mills.
New Town is located about 20 miles northwest of downtown Baltimore. Planned in the late 1980s, construction started on New Town in the early 1990s. The community's boundaries include Lakeside Avenue to the south, New Town Boulevard to the east, and the Soldier's Delight Natural Environmental Area to the west. The former lake site, on a portion of what was once Old Dolfield Road, forms New Town's northern boundary. A plethora of housing communities and the village center can be found in between.
The New Town Village Center has a Starbucks, a Giant Food store and Merritt Athletic Club.
Nearby are community tennis courts and garden plots, as well as the five-acre Central Park.
Owings Mills New Town offers apartments, condominiums, townhomes and single-family homes. The children in the community are served by New Town Elementary, Deer Park Middle Magnet and New Town High School.
Search Owings Mills Homes for sale
Pikesville Area Information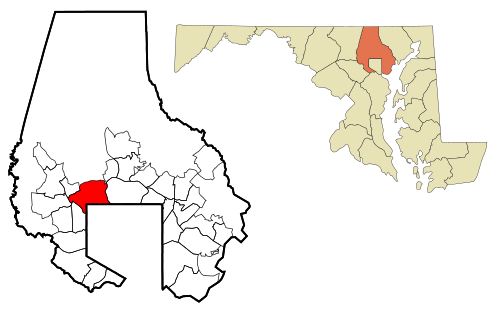 Pikesville is located along Reisterstown Road from the city line to McDonogh Road. Pikesville is a vibrant, progressive community with a reputation for high quality and luxury. The residential housing surrounding the commercial core is comprised of large single-family homes, several beautiful older established neighborhoods, deluxe condominiums, luxury townhouses, a retirement community and several beautifully appointed assisted living facilities. Pikesville offers residents and visitors a variety of entertainment including fitness facilities, golf and tennis clubs and an interesting and varied selection of dining spots.
Simply click on Search Owings Mills/Pikesville.
Pikesville's central Baltimore County location makes it convenient for visitors and residents. The nearby Baltimore Beltway offers easy access to downtown Baltimore, Washington D.C, Philadelphia and New York. The area is served by BWI Airport one of the fastest growing airports in the nation just twenty minutes from Pikesville. Both Dulles International and Washington National Airports in the Washington, D.C. area are one hour away.
As one of 12 commercial revitalization districts in Baltimore County, Pikesville's business community is growing steadily. Pikesville businesses have reaped the benefits of a multi-million dollar streetscape project, which included specially designed sidewalks and streetlamps, attractive landscaping and pedestrian furniture, as well as a beautiful public plaza with an original sculpture by a local artist. As a result of the community's vitality and progress, more and more merchants are relocating and expanding in Pikesville.
Pikesville also features a thriving business community of retail and professional service businesses. Specialized stores offer one of a kind clothing, china, jewelry and gifts, all conveniently located along the town center's main thoroughfare, Reisterstown Road (MD 140).
The strength of the economic area is supported by the residential communities where the average household incomes continue to remain among the highest in the State of Maryland. The schools are considered some of the best in the state. The Pikesville High School has been selected by Newsweek Magazine as one of the top 100 High Schools in America.
Search Pikesville Homes for sale