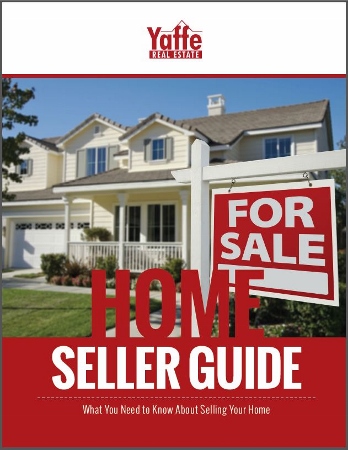 If you're thinking of selling your home in Maryland, you'll want to download the Yaffe Real Estate Home Seller Guide. It explains what you need to know about the home sales process and how a real estate agent can help you prepare for your move.
Selling a home is a big decision. Whether you've decided to do so because you want to or or because you must for a relocation or a deployment, the process can be stressful and filled with unknowns. The more you can learn about the process beforehand and the more answers you can get to your questions about selling a home, the easier your move will be.
What You Need to Know About Selling Your Home
The Yaffe Real Estate Team has accumulated considerable experience over more than 22 years helping clients buy and sell homes in Maryland. This Home Seller Guide came about from speaking with people just like you who wanted to know more about selling their home before getting started. This 14 page ebook addresses the following topics and questions about selling a home:
Should I sell my home or rent it out?
What is my home worth?
What is the cost of selling a home in Maryland?
10 most common mistakes sellers make and how to avoid them
Staging your home to sell: easy fix-ups for you to DIY
How to Learn More About Selling a Home in Maryland?
If you'd like to learn more, I invite you to download the Yaffe Real Estate Home Seller Guide.
Then, once you've read it, I hope you'll share with us your questions on how to prepare yourself and your home for the real estate market. We are located in Owings Mills, Maryland, and have been serving the Baltimore Metro area for over 22 years. We pride ourselves on providing our clients with the very best professional advice for selling their home based on their unique circumstances.