Hunt Valley Area Information
If you're looking for information about Hunt Valley and Cockeysville, you've come to the right pages.
Hunt Valley and Cockeysville are located in Baltimore County, Maryland. They both share the 21030 zip code in Northern Baltimore County and have easy access to downtown Baltimore via I-83. Hunt Valley is known for its shops, hotels and businesses while Cockeysville is known for its antiques, beautiful neighborhoods and wide variety of homes.
---
Cockeysville Area Information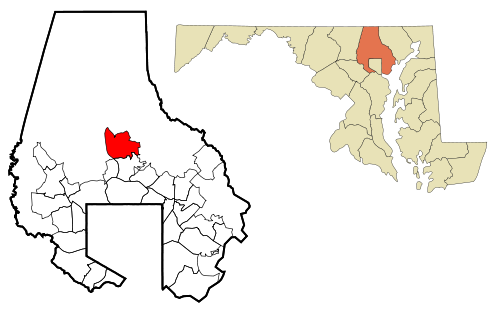 Cockeysville is located in Baltimore County, Maryland. The population was 19,388 at the 2000 census. It includes Hunt Valley, a business park.
Or, simply search on Hunt Valley/Cockeysville real estate listings.
The schools for Cockeysville include:
Padonia International Elementary
Warren Elementary School
Cockeysville Middle School
Dulaney High School (in neighboring Timonium)
Another place of interest is the Grand Lodge of Maryland, Ancient, Free, and Accepted Masons, on a 250-acre campus. It includes a castle-like structure known as Bonnie Blink ("Beautiful View" in Scottish), which is the retirement home for Master Masons, Eastern Star ladies and eligible family members. Located throughout the Grand Lodge are detailed, hand-laid tile storyboards depicting Masonic themes. Adjacent to the Grand Lodge building is the Freemason's Hall, containing the Maryland Grand Lodge Museum. The museum has the desk that George Washington resigned his commission on, prior to becoming President, a rare Latin Bible from 1482, and some jewels and regalia of Maryland's past Grand Masters.
A quarry, dating back to the 19th century, produces limestone and marble, including some of the marble used in the construction of the Washington Monument. It is said that the whiter portion towards the bottom half of the monument originated from this quarry, but since construction was halted when money ran low, the monument had to be finished using a cheaper, different colored stone. The marble was also used in 1836 to form the track bed of the Padonia Road section of the Baltimore and Susquehanna Railroad (which later became part of the Northern Central Railway); the use of marble instead of wood was an experiment that was soon after abandoned.
The main commercial attraction in the Hunt Valley area is the Hunt Valley Towne Centre (formerly Hunt Valley Mall), located along Shawan Road. Located nearby are several upscale hotels and other shopping centers.