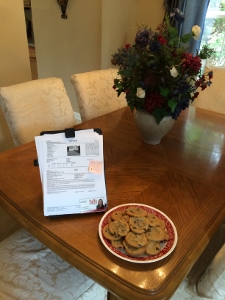 Sellers and Landlords ask us all of the time, "Why isn't my home getting any (or very few) showings? I thought it was going to fly off of the market. Is there anything that you can do to increase showings?"
Let's take a closer look as to why your home may not be generating the traffic and the showings that you had expected.
4 Reasons Why Your Home Isn't Getting Any Showings
1. The Price of Your Real Estate Property
I am sorry to focus on price so much but we have to, even though I know homeowners don't want to hear it. But price really matters and is truly an integral part of the marketing of the home.
Buyers/tenants start their search online and they search by price first. If your home is priced too high, it may not even get found by the buyers that you are trying to attract.
There are many homes on the market and if your home is not easy to find in the price range where it is supposed to be, it may get lost. So, please price your home correctly from day one. If you think you priced it correctly and then feedback comes in that it is incorrect or market conditions change such that a price reduction is recommended, do so quickly.
Time on the market at the wrong price will not benefit you. The sooner you get your home priced right as compared to your competition, the better.
>> See What Is My Home Worth?
>> See How To Price Your Baltimore Area Home? 3 Strategies
>> See When To Reduce The List Price Of Your House?
2. The Condition of Your Home
Is your home in tip top condition? Does it look great in the photographs? Because buyers search online first, if your home does not show well in the photographs, it may get passed over.
Buyers won't even schedule a showing if, based on the photographs, the home just does not meet their standards. Neutralize colors, clean up, spruce up the exterior and go for that "Pottery Barn" look. The less cluttered and simpler, the better. Get rid of all personal items and make your home compete with the model homes in your area. If you are not sure what this looks like, take a few hours and tour some new home communities. This would be a great use of your time.
>> See Help Sell Your Home With Staging: Interview With Home Stager Joy Waida
>> See Staging Your Home To Sell
3. The Availability of Your Home For Viewing
Is your home easy to access? Or do you have complicated showing instructions? The Millennial population is busy and wants immediate gratification, within reason. They want to see homes around their schedules, not yours. Is this inconvenient for you? Yes! But if you can be flexible and ready on short notice, you will be able to accommodate these buyers and, hopefully, get your home sold quicker.
4. Your Real Estate Agent
Is your real estate agent accessible and adding value to your experience? Is she "reading" the market correctly and guiding you in the right direction?
If you are not on the same page with your agent, find a new one. A great agent has to tell you the truth, even if you don't want to hear it, so that you make the best decision for you and your family based on reality. Vet your agent thoroughly, do your homework, and then listen to her. She should have her finger on the pulse of the market and be able to give you solid and sound advice.
>> See Why Choose Yaffe Real Estate For All Your Baltimore Real Estate Needs
>> See Four Real Estate Agent And Lender Horror Stories To Send You Running!
Not sure what is going on with your home? Contact me.
After 20 years in the business, I can usually read the signs, determine what is being said and what is not being said to help answer "why isn't my home getting any showings?". Drop me a line. I will help interpret the market for you so that you can move on with your life.