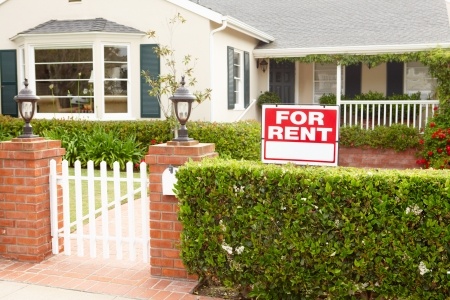 For a first-time landlord, a property management company can make the difference between having peace-of-mind and feeling like you need to abandon your day job to manage the chaos.
A property manager helps you manage the day-to-day obligations associated with renting out your home. He or she ensures you are meeting the legal and compliance requirements associated with your state and county, not to mention properly screening tenants, making sure they understand their obligations to the property, and paying you in a timely manner. Your property manager generally handles the unexpected so you can go on with your life. (See Renting Your Home: What Does A Property Manager Do?)
That said, all property management companies are not created equal. As Kristin Karukas said in Meet Kristin Karukas, Yaffe Team Office Manager:
"... The real estate business is highly regulated. Lawyers write up contracts, etc.; they must be part of local boards and national associations which oversee the process. Real estate agents must be licensed. To become a licensed real estate agent, there is an education process that is required and then you must pass a test and state exam.
There is nothing like that on the property management side. It is self-managed; anyone can be a property manager… There are no regulations in place, no rules and no code of ethics to oversee the craziness. You'll find plenty of liability and litigation, though, and mine fields that both landlords and tenants can walk into."
To help you determine whether the property management company you are considering is right for you, we've put together this list of 17 questions to ask.
17 Questions to Ask Prospective Property Management Companies
1. How long have you been in the property management business?
Longevity matters in a property management company. You're looking for a stable organization with ties to the community where you property is located. That way, your managers are aware of what makes the neighborhood unique, how weather might affect the property. They know the HOA and condo rules and restrictions and have established relationships with the professionals needed to make repairs.
2. How many properties and what kind of properties do you manage?
It's important to identify a property manager who is familiar with managing properties similar to yours. Managing apartment units is different from managing single family residences or condominiums. Look at the listings of the companies you are considering. Compare types of properties, locations of the properties and also the range of monthly rents listed.
Similarly, you'll want to know whether the company you are considering has experience keeping up with the demands of just a handful of properties or of several hundred. Too many and the property management company may not be able to give your property full attention; not enough and the organization may not have the systems in place to be consistently professional and dependable.
3. Where are you located and what geographic area do you cover?
You're looking for a property manager who can quickly get to your property in case of an emergency. If your property is located in the Baltimore Metro area, you don't want to be dependent on a company in Virginia! Look for a property manager conveniently located in Baltimore County and with dependable 24 hour mobile access.
4. What is the experience of your property managers?
Property managers spend a great deal of time addressing the unexpected. Experienced property managers anticipate problems; they are detail-oriented and constantly communicate between tenants and landlords to minimize surprises. They are also customer service focused and responsive and able to assess problems quickly and accurately based on their experience.
5. What do you charge to manage my property?
You will discover a range of different fee structures depending on the property management company. Ask for a breakdown based on the services offered. Ask about additional fees and markups associated with maintenance work done by the company itself and outside vendors. Find out whether you are notified of fees ahead of time and what budget threshold you are comfortable with for repairs that require your approval.
Find out what other financial obligations you will have as a landlord and how those will be paid. These may include licensing, inspection, insurance and related fees to 3rd parties.
Be aware that the cheapest property management company may not necessarily be the best, especially when you take into account mark-ups and other fees.
6. How do you market my property?
A property management company helps ensure that your property is rented out. Ask what systems does the organization have in place to promote that your property is available. A good property management company will be associated with a Realtor who will multiple list your property and syndicate it to all of the popular real estate websites.
To determine how to properly price your property to be rented out, you will want to meet with a licensed real estate agent. During that conversation, you may also hear suggestions on how to increase your property's rental value.
7. How do you screen tenants?
This is a big deal topic as it affects how carefully you can expect your tenants to take care of your property and whether they will turn into dead beats and need to be evicted.
The screening of prospective tenants is intense and time-consuming. In fact, many property management companies outsource this function to third-parties. Look for a property management company which screens tenants in house as part of the ongoing rental process. Ask whether they check for credit worthiness, employment history and also ask for and check references. Ask lots of questions about the screening process and the track record of the property management company. These systems can make or break your investment return.
8. How do you handle a problem tenant?
Property management companies with a detailed screening process tend to be methodical about educating tenants about expectations before they sign a property lease. This cuts down on many misunderstandings and issues. In the event of a problem tenant, the property management company will follow the terms of the lease.
9. What is your experience with evictions?
Be concerned if the property manager you are speaking with speaks proudly of evictions. Look for a company that doesn't rely on evictions to deal with problem tenants and instead carefully screens tenants, educates them about the expectations associated with being a tenant and abides by the terms of the lease.
If the unexpected happens and an eviction is necessary, your property manager should work closely with you, be available to complete the appropriate paperwork and refer you to the appropriate attorney.
10. How do you handle repairs and maintenance for the properties you manage?
Generally, your property manager will assess the problem or repair and hire the appropriate contractor to complete the repair. Some property management companies have their own in-house maintenance company to do the work and may have a vested interest in charging you higher fees or additional markups to handle repairs. Others will have relationships with the most price competitive and qualified resources who can efficiently address problems.
Ask whether the property management company is on call 24 hours per day for emergency repairs.
11. What are your criteria for contractors?
Ask whether the property management company has in place professional criteria for evaluating contractors and ensuring that you are protected. You will want to get confirmation that referred contractors are licensed and insured so they provide the best service possible in the most efficient and cost-effective manner possible.
>> See How Is A Tenant Repair Request Handled For My Rental Property.
12. Who signs the lease for your property?
Some property management companies encourage landlords to allow the property management company to sign the lease. Think carefully before taking this action as, in so doing, you are signing over your property to another entity. Over time, you may stop receiving rents and hearing from the property manager.
Instead, look for a company that expects the lease to be between the landlord and the tenant and keeps you involved in your investment. You want to know what is happening and, with technology, it is easy to keep you updated.
13. What clauses are in the lease?
Find out what the lease will include. Ideally, the document will be very detailed and anticipate a multitude of possible situations, including whether you want pets in your property or not. The ideal lease prevents misunderstandings between the landlord and the tenant and is drafted by attorneys who are experts in your particular jurisdiction.
14. How do you keep landlords updated on the management of the property?
Find out what systems the property management company has in place to facilitate communications, approvals and ongoing management of your property. Look for an online landlord portal that you can log into from anywhere 24/7 and where you can access and review invoices and notes easily.
Determine whether your property manager is accessible via email or phone, too.
15. Can you direct deposit my money?
Along with easy online access to your property manager, find out if rents can be directly deposited to your bank account and what the schedule of monthly deposits is.
16. Do you require insurance for landlords and tenants?
Be concerned if your property management company does not require insurance for you as landlord and for your tenants. Without insurance, you and your property - not to mention the property of your tenant - cannot be protected. This should be taken care of before moving forward with the lease on the property and should be mandatory in order to protect you.
17. Do I need a rental license to rent out my property? What about other compliance issues?
A rental license depends on the jurisdiction. Your property management company should be able to help you determine if one is necessary and help get your property inspected and licensed.
Be on the lookout for property managers who are up-do-date on Fair Housing compliance and will advise you when you are not in compliance.
Consider Chesapeake Property Management for your Investment Home
If you're looking for a property management company based in the Baltimore metro area to care for your home, I hope you'll consider Chesapeake Property Management. We are based in Owings Mills, have a close connection with Yaffe Real Estate, have been in business 17 years and currently manage 170 homes in Baltimore County, Anne Arundel County, Howard County and Harford County in Maryland. We know what we are doing and would love to share that expertise with you.
Other Resources About Property Management