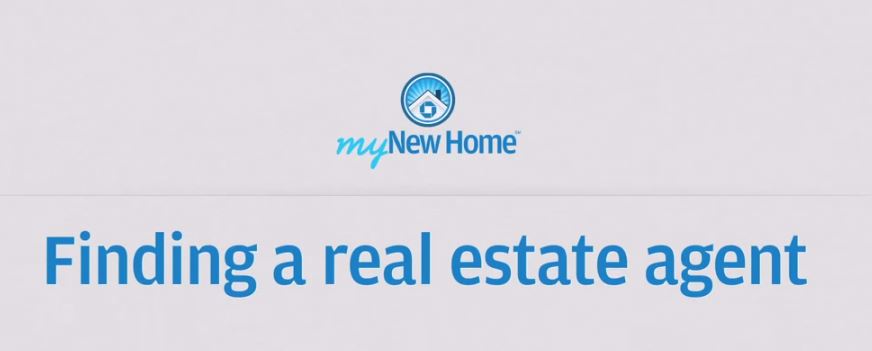 Are you a first time home buyer? If yes, you'll find this article about how to find the right real estate or buyer's agent for your first home purchase valuable.
We recently came across a series of videos focused on the home buying process created by Chase. The first one is about finding a real estate agent.
Here are highlights.
Why It's Important to Find The Right Real Estate Agent
In my opinion, one of the most important people you'll meet on your home buying journey is a real estate or buyer's agent. Your buyer's agent will help you not only find a home, but also guide you with the negotiation process and ensure that the documents associated with the purchase are expertly handled.
>> See Why You Need A Buyer's Agent To Help You Buy A Home
The better you understand what an agent's responsibilities are to you - the home buyer - the easier it will be for you to find the right one who meets your needs.
As you'll hear in the video, personality makes a difference and you'll be spending a lot of time with your realtor. Find someone who matches your personality, find someone whom you can trust, find someone who understands your particular needs and find someone who knows the market.
>> See Not Sure Who To Trust In The Real Estate Business?
Questions To Ask So You Find The Right Buyer's Agent For You
It's important to ask many questions of the person you're considering as your buyer's agent. That is the most effective way to determine if you've found the right one for you. Here are a few to get you started:
1. How long have you been a real estate agent?
Experience matters in real estate - especially since transactions are getting increasingly complex.
>> See Four Real Estate Agent And Lender Horror Stories To Send You Running!
2. What real estate credentials do you have?
Find out what credentials your prospective buyer's agent has. Credentials show a commitment to learning and expertise that may be helpful to your transaction. For example, I am an attorney by education, am a CDPE and have taken countless classes in a variety of topics. I want to stay on top of my game so that I can provide my clients with the most valuable advice in the industry.
3. How many houses have you sold in the last year?
This question helps you understand your agent's sales track record, and experience level with the entire process and paperwork.
4. What is your schedule and availability and how do you work with clients?
How flexible is your buyer's agent schedule? How does she communicate with clients? What kind of turnaround can you expect?
It's important to find someone who will work collaboratively with you and whom you can count on to communicate consistently with you. Agree on the right communication methods.
5. What's your fee as a buyer's agent?
As part of the interview process, ask about fees and/or any unexpected charges so that you can avoid surprises.
>> See How Much Do Real Estate Agents Charge?
6. Ask for referrals!
It's important for you to be completely comfortable with your real estate agent so spend the time to make sure you find the right one with the right reputation. Ask for referrals so you know what to expect while going through this important financial transaction.
7. What kind of real estate transactions do you specialize in?
We do not believe that we are all things to all people. Many of our transactions are highly complex and we help our customers evaluate all of their options. Should they rent out their home or sell it? Should they buy or rent? Is it time to sell their rental property? How do they buy after a foreclosure?
>> See New Resource Kit: Should You Sell Or Rent Out Your House?
>> See How To Tell When It's Time To Buy Vs. Rent A Home
>> See When Is It Time To Sell Your Rental Property? Here Are 6 Signs.
8. HOW DO YOU ADD VALUE TO A TRANSACTION?
After 20+ years in the business and owning a real estate brokerage and a property management company, we know the trends in the industry and have been through every type of market. Once we identify your needs, we can evaluate different options, weigh the pros and cons and help you decide which path is best for you.
>> See 3 Reasons Why Yaffe Real Estate Got Started In The Baltimore Market
>> See Buying A House This Spring? Ten Tips To Get You Started.
What's your experience finding the right buyer's agent for your real estate transaction? What did you consider most helpful?