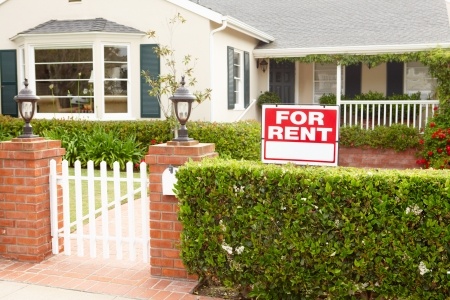 If you're looking to rent a home in the Baltimore Metro Area, here are 9 important things for you to know.
9 Things You Need to Know If You're Renting a Home in the Baltimore Metro Area
1. The rental market moves fast.
The rental market here in Baltimore moves fast. With Hopkins, Maryland, T. Rowe Price and Under Armour all calling Baltimore home, we have many renters who move into the area in the summer months. Therefore, you may find that you are in competition on these rental listings.
>> See Moving To Baltimore Because of Match Day?
Many prospective tenants are shocked at how quickly our inventory moves so be prepared to make quick decisions. Follow the steps below to make sure that you are in the best position to secure your new home.
>> See What Prospective Tenants Should Know About The Owings Mills Rental Market
2. To Rent a Home, Know your credit score.
It is so important to know your credit score. Not what you wish it was or what you think it is. But what it actually is.
Most of our landlords are looking for a credit score of 625 or above and we do pull credit on all adults over the age of 18 who will be living in the property. It is so tough when prospective tenants spend so much of their valuable time looking at homes and then give us their hard earned money to pull their credit, only to find that they do not have the scores.
Go online and pull your credit score before you start looking. If something looks wrong, do your best to contact the creditors and get explanations. The more information you supply to us, the better.
>> See Lending Expert Tips On Credit Reports & How To Qualify For A Mortgage
>> See Why Tenant Qualification Is Important
3. Baltimore is a big geographic area. Do your research and know your commute times.
Many tenants who contact us come from outside the Baltimore Metro Area.
If you're coming to Baltimore because of a job, what is your work address?

If it's because of a school, where is it located?

If it's because of family, where do they live?
Online, everything looks close, but commuting times can really vary depending on the time of day and distance that you are traveling. Plus, Baltimore is a city of neighborhoods and each neighborhood has a distinct personality and history. So let's narrow the area based on the facts that you know.
>> See 5 Favorite Baltimore Area Neighborhoods.
4. Know your budget for renting a home.
Here is our formula for qualifying an applicant to rent a home:
Income - do you have steady income that you can support and prove? Do you earn 3.5x the monthly rent in monthly income?
Assets - do you have some assets in the bank in the event that you receive an expected car repair bill? Or are you living paycheck to paycheck?
Other debts - are you current on your other debts? Are student loans coming due? How much debt do you have?
5. Zillow is inaccurate for finding a home to rent in the Baltimore Metro Area.
Starting online is great. You can find out a lot about the Baltimore neighborhoods and get to know the area.
However, these online portals are notoriously out of date. Every day, tenants contact us about properties that are already rented; some were rented months ago. Why are these portals so inaccurate? We do not directly feed into these portals; they pull from other sites and the lag time causes incredible inaccuracies.
So, after you do your online homework, contact an agent who can do some legwork for you. Our job is to save you time and money so that you can have as smooth a move as possible.
​>> See How To Use Zillow Or Trulia For House Hunting In The Baltimore Area
>> See Why You Shouldn't Use Third Party Sites To Find Real Estate Listings
7. What's different about renting an individually owned home vs. a corporate owned apartment?
Are you ready for the responsibility of renting an individually owned home? It is different than a corporate owned apartment and you need to know your responsibilities.
If you are thinking of buying a home in the near further, renting an individually owned home is a wonderful half way point - you enjoy an owner occupied community without the responsibilities of home ownership.
>> See Renting an Individually Owned Home vs An Apartment: What's Different?
>> See Buying A House This Spring? Ten Tips To Get You Started.
8. Be careful whom you rent from.
Some of these landlords are clueless and some of these property managers are crooks! Property management is not a regulated industry in Maryland so know who you are renting from.
Who will be holding your security deposit?

In what type of account?

Who will be doing repairs on the home?

Is there someone in town to assist you? Be careful.
>> See 19 Questions To Ask Your Landlord Before You Rent
>> See Who Is Doing The Repairs On Your Rental Property
9. Read your lease before you sign it. And understand it.
Leases vary from landlord to landlord and property manager to property manager. If you do not understand your lease, don't sign it. If needed, ask an attorney for assistance.
Finally, have fun renting a home! Welcome to Baltimore!
Baltimore is great! I have lived here my entire life and it is a great place to call home. Enjoy the neighborhoods, the city, the restaurants, the four seasons and the friendly people. Whatever you need, Baltimore has it.